Are you Yola Bronze, Silver, or Gold customer? Feel free to access unlimited support using Yola Help Desk. Here's how to submit a ticket.
Submitting a ticket in the Help Center
Navigate to the top-right corner of any Help Center page and click Submit a ticket link: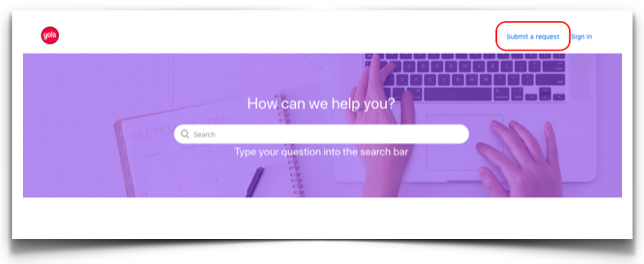 Enter your account login email address and any details that are relevant to your query.
Important: We are unable to respond to tickets that have been submitted with an email address that doesn't match your account login email.
Submit a ticket from the Sitebuilder dashboard
While in Sitebuilder or in the dashboard of your account, locate the blue Help button in the lower-right corner of your screen.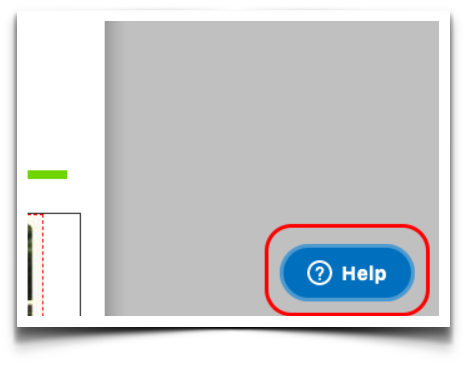 Click the button and enter a word or a question related to your query. You will get a list of articles in the self-help area that may be helpful.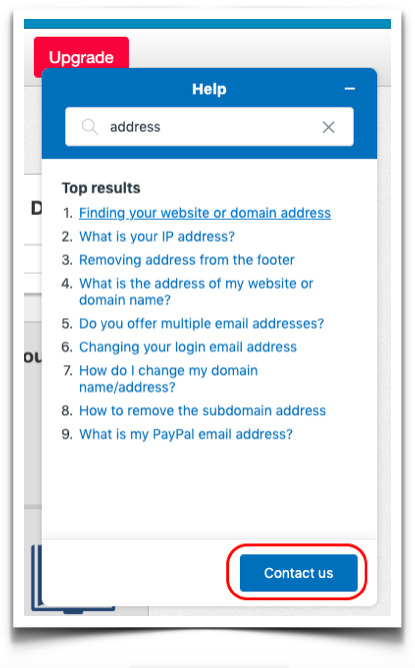 Not seeing the topic you need? Click on the Contact Us button and enter your account login email and any details that would help us resolve your issue.
Are you a Yola Free user?
We have created hundreds of helpful articles and FAQs that will guide you through any problem you may encounter while building your website on Yola. Remember, unlimited support is offered on Yola Bronze, Silver, and Gold plans. Here are more details about why you should consider an upgrade.