The controlling body for domain names ICANN (Internet Corporation for Assigned Names and Numbers) has a domain validation process.

Domain registrant contact details will require validation for the following scenarios:
If you have purchased a new domain name
If you have elected to transfer a domain
If you have updated the registrant contact details associated with that domain
If any messages sent to the contact details have been bounced back
ICANN will suspend any domains that are not validated within 15 days of receiving the email.

To help you avoid this from happening, please follow the steps below. You will receive a validation email similar to the one listed below. This will arrive at the email address used to register your domain. In your email, you want to click on the link as shown on the screenshot below to validate your domain.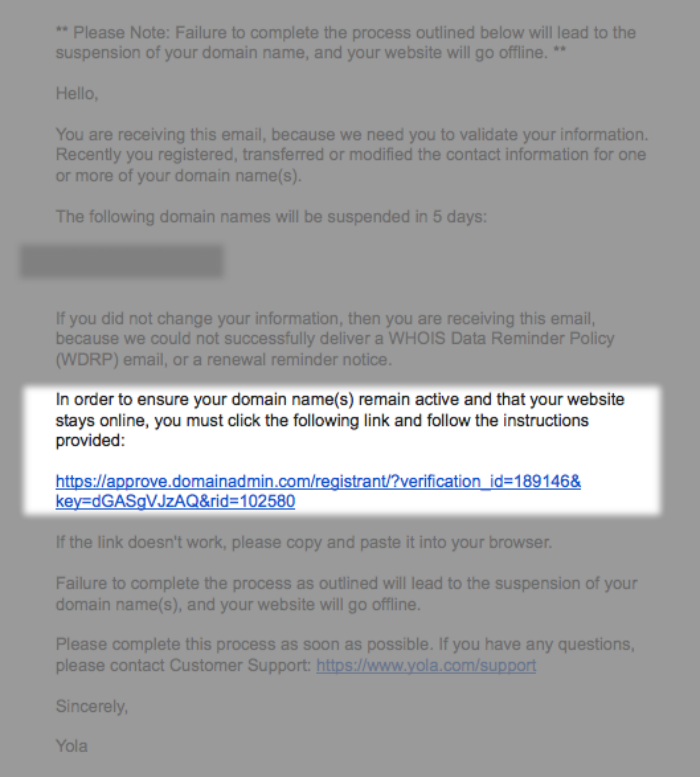 If you have not received a validation email, simply update your domain's registration details, and a new email will be sent. Please follow these details to update your domain registrant details:

1. Log in to My Yola account and click on "Domains".


2. Next to the domain for which you wish to update the details, click "Advanced settings".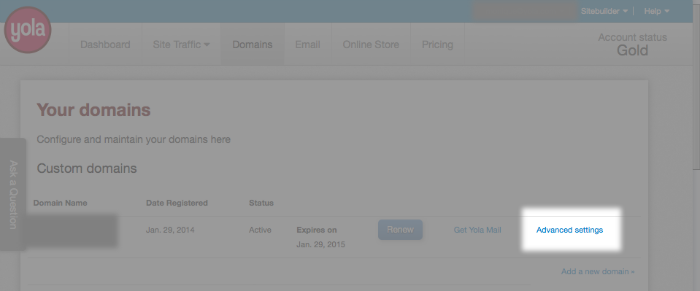 3. Make sure you have selected the correct domain from the drop-down list on the right-hand side and click on "Edit your domain registration info".


4. Edit your details and click on "Update details".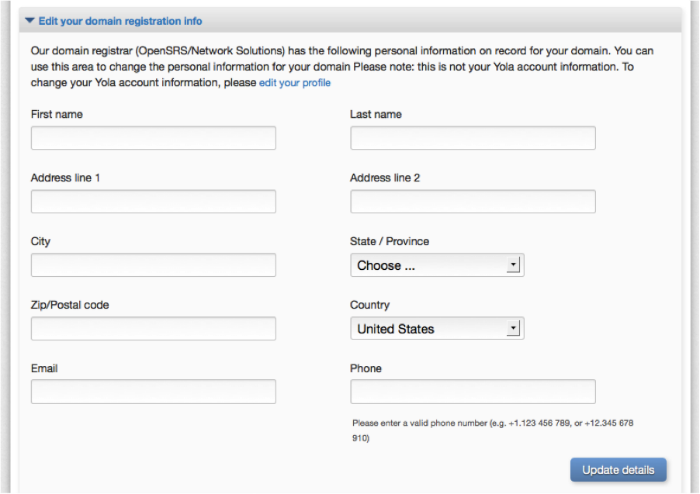 You will now have entered into what is known as the ICANN Trade process. You will receive an approval email where you will need to confirm the ICANN trade. Once confirmed, the transfer will be successful and your domain will be verified.

Please complete the validation process as quickly as possible. Please note that if the validation has not been done, your domain will be suspended within 15 days of the email date. The suspension is not processed at Yola, so we do not have control over it. Should your domain become suspended due to failure to comply with this request, you will have to start a process to retrieve it.