It is easy to make changes to your published site at any time. This means that you don't need to wait until your site is complete before you publish it. There is also no need to put an "under construction" sign on your site - this is an outdated practice. These days it is assumed that all websites are a "work in progress."
Any time you want to make changes to your published site:
Log in to your Yola account.
Load your site in the Sitebuilder.
Make the changes and updates as needed.
When you are done, click Publish.
Your published site will be updated with your changes.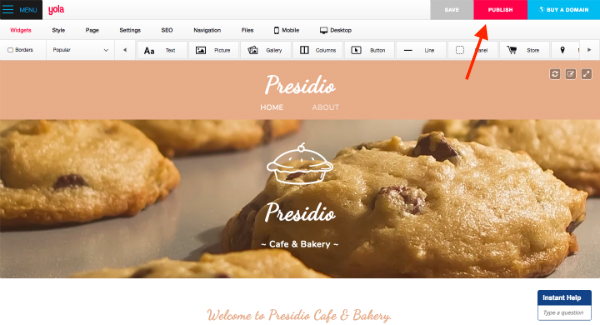 Updating your site frequently helps your search engine rankings, so we have tried to make this as easy for you as possible.
Please note:
Saving your work will only save the draft of your site in your account. In order to apply the change to your live site, you must click Publish.
If you have done this and you are still not seeing the latest changes on your published site, try clicking your browser's "Refresh" button, or clearing your cache as the old version of your site could be cached by your browser.