Here's how you can add products to your Online Store:
1. Click Add Products to start building your product catalog.
2. On the product set dialog box, you can do the following:
Upload your product image.
Add your product name.
Enter your price.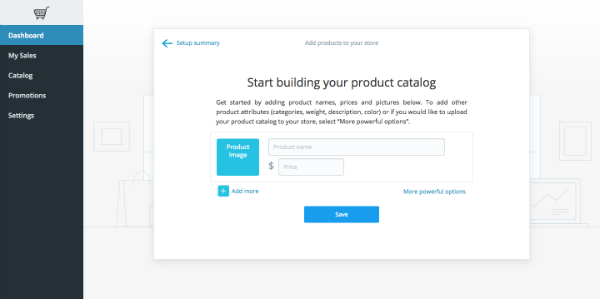 3. To add additional products, click Add more. Once you're done uploading your products, click Save.
Tip! You can edit the product's category, options, images, tax, and shipping information at a later stage.
We recommend reading this tutorial: Getting started with Online Store.