The My e-Shop mobile app allows you to manage your store's sales and upload new products through your mobile device.

Here are some of the great features that the app offers:
A dashboard listing your sales and last orders
Upload new products directly to your store
View all your sales placed in your store even if you're offline
View all the necessary order details: ordered products, product options, customers billing, and shipping addresses, etc.
Change order statuses and assign tracking numbers.
Call or email customers right from the order details page.
Search for specific orders by date, payment and fulfillment statuses
View unfinished sales and complete them manually right from the app.
Enhanced security: protect your customers' sensitive info using a passcode lock.
To manage your Online Store using this app, please follow these steps:
1. In the Sitebuilder, go to Menu > Store.
2. Click Promotions > Mobile.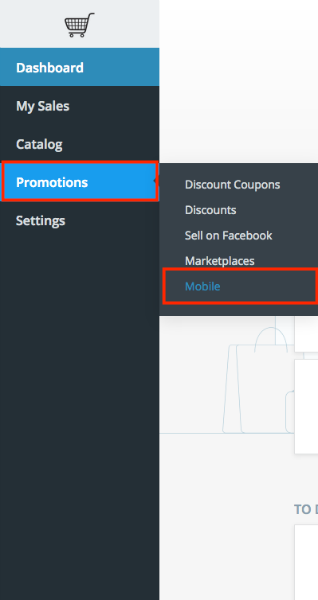 3. Click the Get the App button.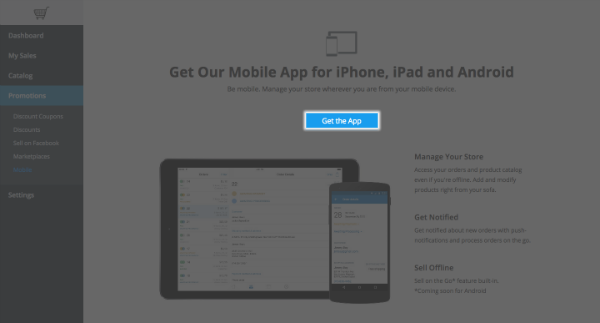 There are two ways to get the Online Store app.

Option 1: Using SMS

1. Enter your Phone number.
2. Click the Send Me the App button.
3. You will receive a text message which contains a link. Click on the link provided.

Option 2: Using QR code

1. Scan the QR code icon with a QR code reader on your device.
2. Follow the prompt to open the URL link.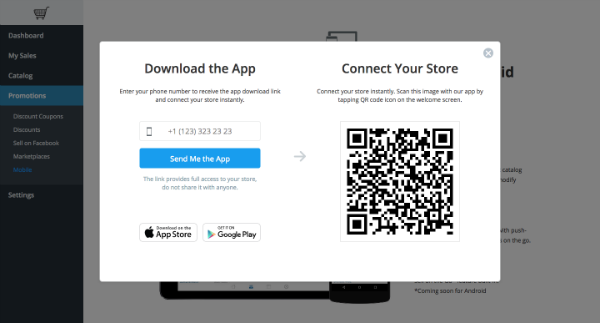 Once you've arrived on the app page, click the Install button.
Android example: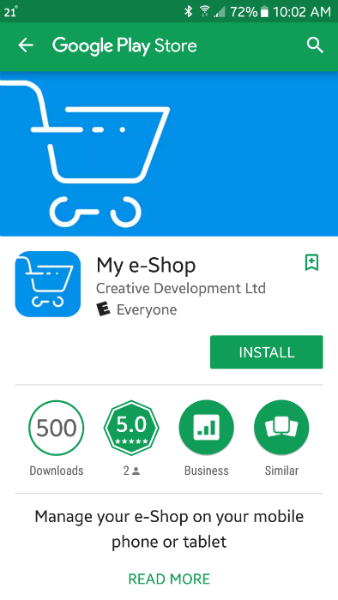 iPhone example: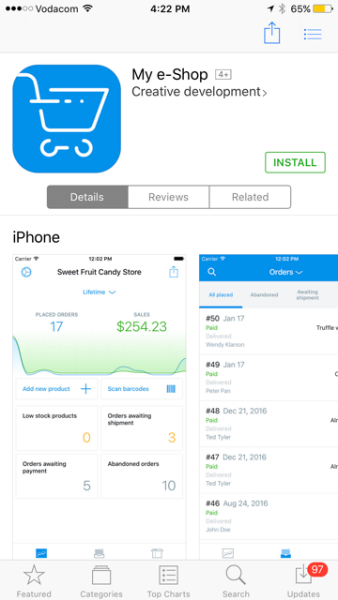 Once the app is installed, you will have access to your Online Store.
Android example:
iPhone example: