You can place an image and text side by side as follows:
1. Go to Widgets.

2. Select Popular from the drop-down menu.

3. Add a Text widget to your page.

4. Click the "Picture" button (the icon that looks like mountain scenery) on the Text Editing Toolbar.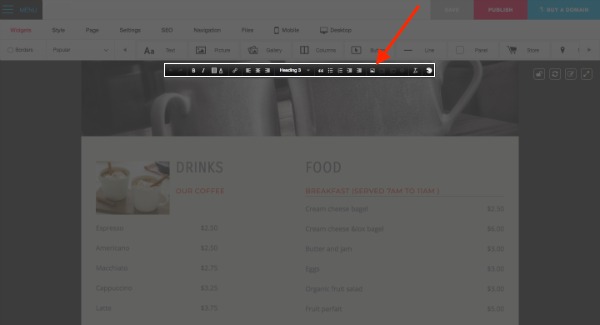 5. The File Manager will open up and allow you to upload or browse an uploaded image. Yola Silver and Yola Gold users have the option to browse through our Stock Media catalog.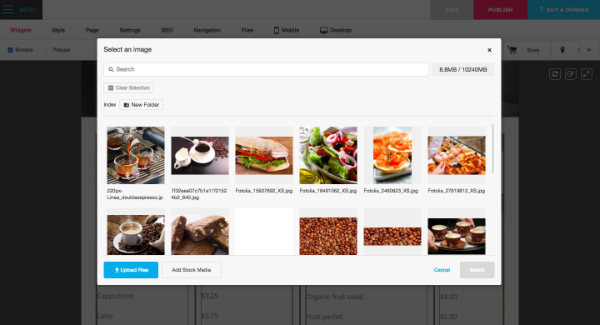 6. Once you have added your image to your page, add your text.

7. When you've finished adding your text, click on the image to select it. You will, then, see two new buttons on your Text Editing Toolbar: a picture with text on the right (Wrap Left) and text on the left (Wrap Right).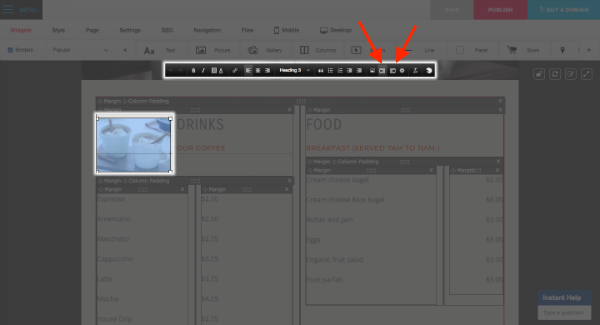 8. Select the option that suits you and your text will now wrap around the image.