The Line widget is an easy way to divide the content of your website using a visible horizontal line. This is a neat solution if you'd like to have lots of different types of content (such as text, pictures and video) on one page, without making it seem too cluttered.

To add a Line widget:

1. Go to Widgets.

2. Select Popular from the drop-down menu.

3. Drag and drop a Line widget onto your site.


4. A dialog box will open up allowing you to select the line thickness, margin and color.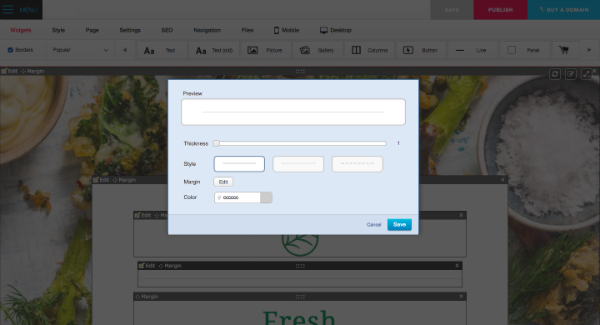 5. Your design will display in the "Preview" window.

6. If you're happy with your line, click Save.