You can delete a stored payment method at any stage. To do so:

1. Log into your Yola Account.

2. Hover over your email address.

3. Select Payment Methods from the drop-down list.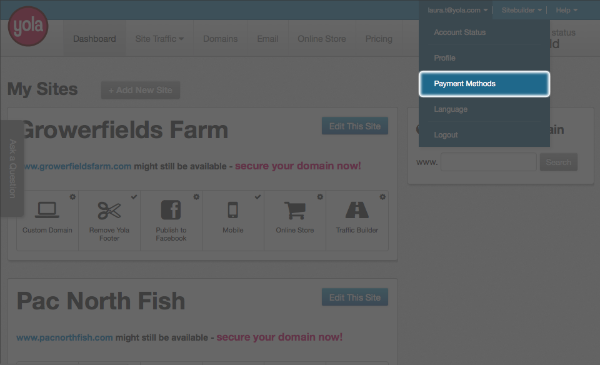 4. Click Delete in the top right-hand corner of the payment method you'd like to remove.

5. You'll be advised that this is a permanent action. If you'd like to continue, clickDelete, if not, click Cancel.

Please note: If you delete a payment method which is associated with any auto-renewal products, you will be prompted to either create a new one or, if you have set up additional payment methods, replace it with an existing one. To do this, follow the steps provided in the dialog box.