You can add pictures in a few ways but did you know that you can add a picture inside a Text widget?
To add pictures using the Text widget, follow these easy steps:
1. Go to Widgets.

2. Select Popular from the drop-down menu.

3. Drag and drop a Text widget onto your page.


4. Click the "Picture" button (the icon that has a mountain scene) on the Text Editing Toolbar.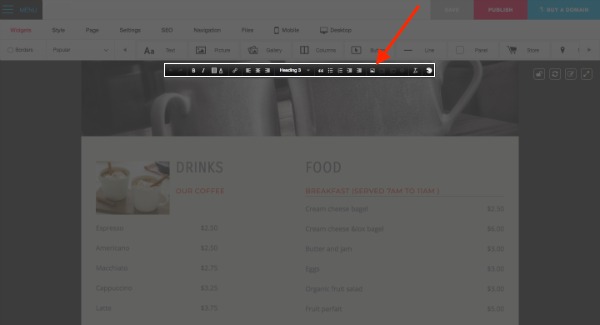 5. The File Manager will open up and allow you to upload or browse for an image. If you are a Yola Silver or Yola Gold user, you have the option to browse through our Stock Media catalog.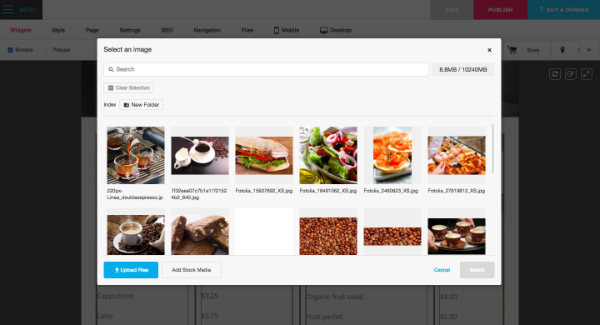 Using a Text widget allows you to insert a number of pictures in the same text box. You can add as many pictures in a row as your chosen style will support. Separate each picture by one or two spaces for the best results.

You can also place a picture and text side by side (text wrapping):
1. Once you have added your picture, select it by clicking on it.

2. You will then see two new buttons on your Text Editing Toolbar: A picture with text on the right (Wrap Left) and text on the left (Wrap Right).
Select the option that suits you and start typing.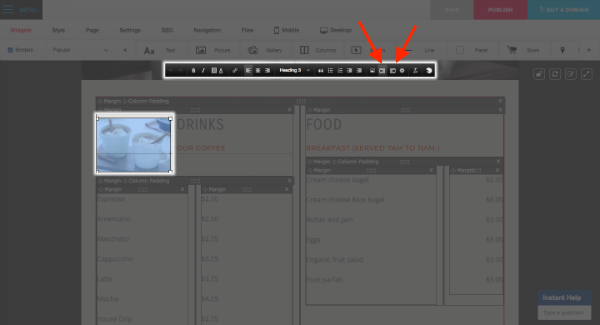 3. Your text will then wrap around the picture.