You can easily change the font size, type, color, alignment and style of your page heading using the Style Designer.

Edit the color of your font:

1. Go to Style > Designer.



2. In the "Colors" section click Main Header.


3. In the color picker, select a new color or enter a hex color code.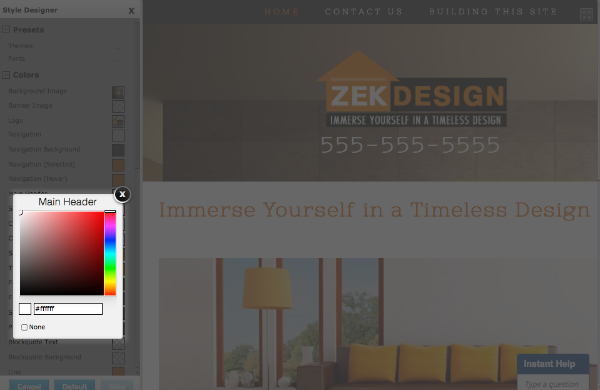 4. Click on the "X" in the top-right corner to save your changes.

5. Click Save to exit the Style Designer and apply the changes to your pages.


Edit the style of your font:

1. In the "Font" section click Main Header.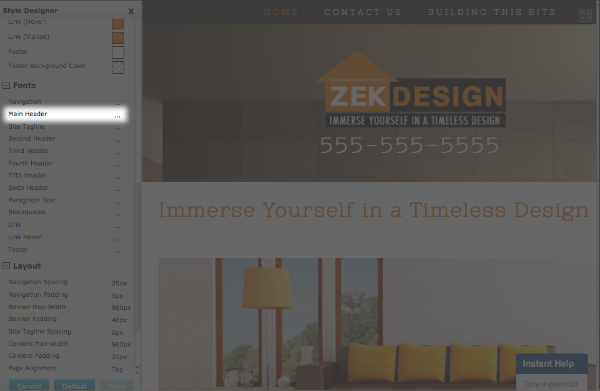 2. These are the various options that you can tweak:
Font Family
Font Weight
Font Size
Text Decoration
Letter Spacing
Line Height
Text Transform
Text Alignment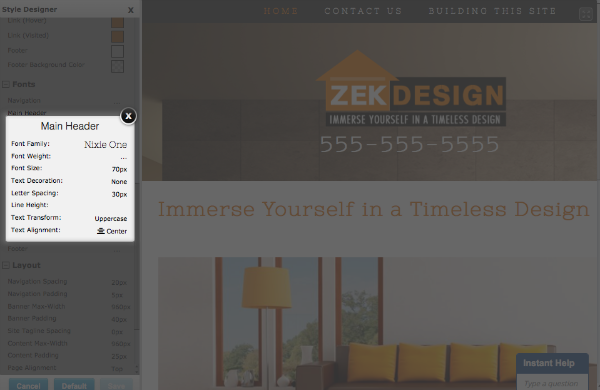 3. When you're happy with the changes, click the X on the Main Header dialog box to save the changes.

4. Click Save on the Style Designer dialog box.